Riga.
We visited last year's Baltic Honey Badger Bitcoin conference and literally didn't move from the chairs due to the impressive presentations. It was a good combination of tech and business with an adequate measure of promotion.
There are not many conferences that gather so much good content on Bitcoin in 2 days.
To put this in perspective, the conference focuses on the technological and socio-economical advancements in Bitcoin. A gathering of global leaders in the space and Bitcoin-driven businesses.  Therefore, DeltaHeroes is visiting again but this time we wanted to have a closer look at the organisers.
The P2P Bitcoin Exchange HodlHodl Is hosting the conference and we had a talk with the CEO – Max Keidun. Here's a quick overview of the exchange and what to expect from the upcoming conference in Riga.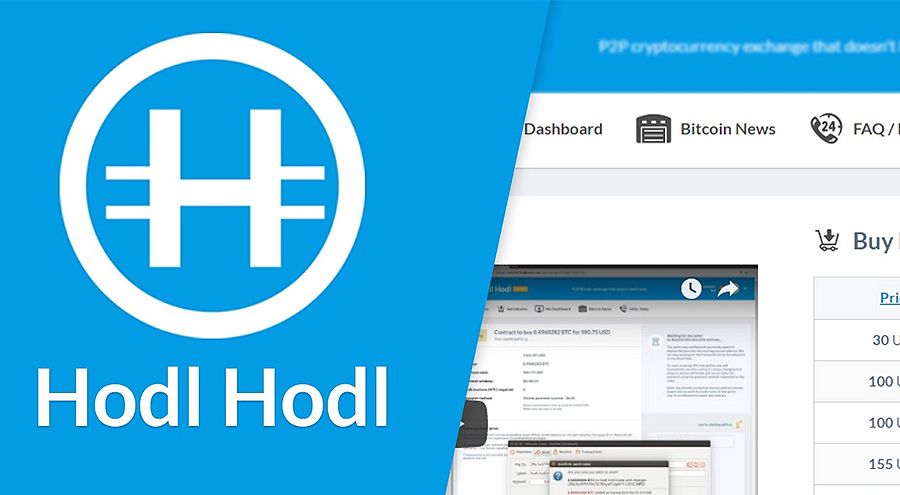 Leaving the Bank for a Startup.
In 2015, Max left his stable job and met his "partner in crime".
Initially, they were hired by a company that was in the Bitcoin space, but slowly both founders understood that they have to do something on their own.
"I have worked 14 years in Banking and realised it's enough. Initially, we were hired in 2015 - then it took us (me and my future founder) 6 months and we already had an idea for a Startup."
Essentially, the idea came from personal experience from another P2P exchange and the "experience" was horrifying.
"My Co-founder almost got scammed the first time, and the UX, in general, was so bad. It took me 5 hours to make a trade the first time"
But there were more problems there and easily foreseen. Firstly, the exchange was holding the funds on their wallets, which was insecure – this distorted the idea of real P2P transaction.
And secondly, in the future, the exchange will require users to make additional KYC/AML…which eventually is already happening (2019).
"We understood that there should be a better way to trade Bitcoin, it was too risky, there will be KYC and it was too expensive"
This is how HodlHodl was born. A new exchange that will make trading seamless and will not hold your keys.
"They say not you keys – not your coins, that's why we don't hold coins – and provide only the tech platform"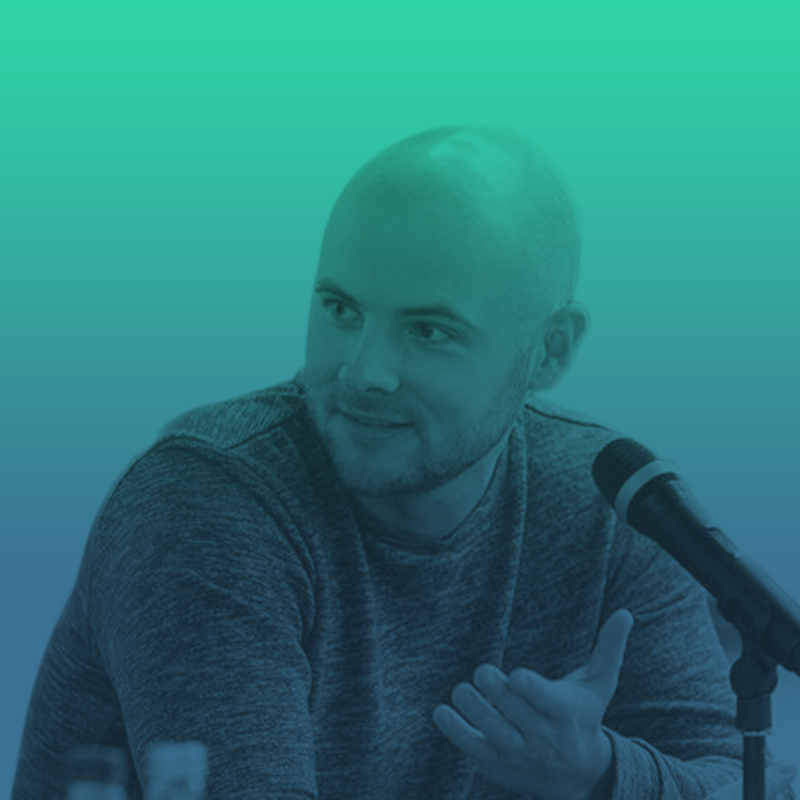 Currently, HodlHodl has more than 10.000 users and sign-ups are growing rapidly. Of course, competition is there but the exchange focuses strongly on the user experience.
"Product is key here, backed by good promotion, but the simplicity is what we are aiming for. Some users say that it's so smooth - just like exchanges that actually hold your funds i.e. Coinbase."
And that comes with constant improvements on the platform. Recently, Multisig and Predictions were added.  With Multisig, 3 parties hold keys, the seller, the buyer, and HodlHodl.
You need 2 signature to activate the trade and in case of dispute i.e. the seller cannot release the coins, HodlHodl checks the case and if that comes in favor of the buyer – then the exchange and buyer use their keys to "unlock" the coins.
However…
"Interestingly you can move it only one direction, in a dispute you send it back to seller -  If the case is in favor of the seller."
As next steps, HodlHodl will focus on enhancing the prediction features. Users can place bets i.e. two parties argue will Bitcoin reach $ 50,000  by 2019?
Furthermore, more effort on seamless Mobile Experiences while creating offers. Also, Turkish language support, API and much more.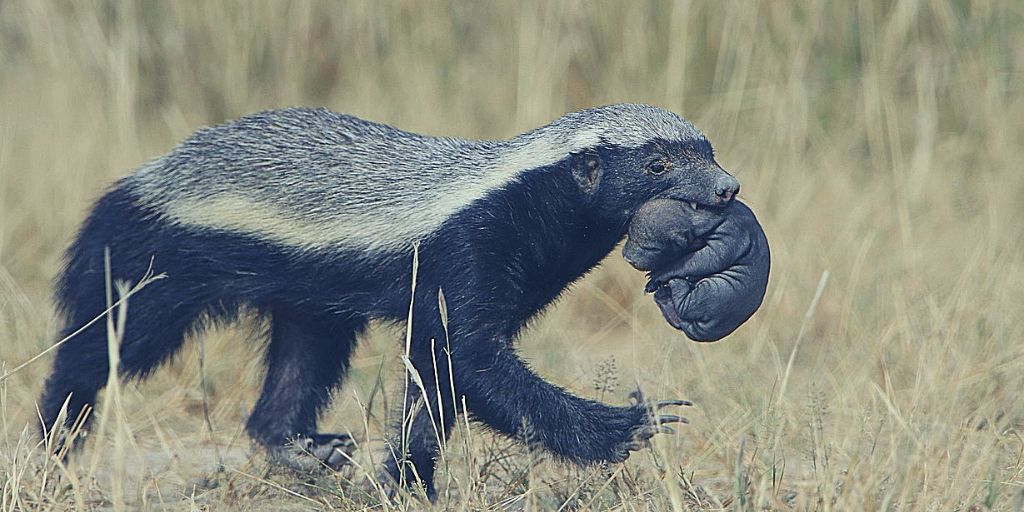 The Honey Badger just got 3 years old.
There will be many announcements during #Bh2019 . So here's what can we expect from the event.
"This will be the third conference in a row, and by far it will be least technical. We will focus more on the Social and Economic factors for Bitcoin"
There will be many famous Bitcoin faces coming and their talks will be in an unexpected light.
"We will have Saifedean Ammous coming and Jimmy Song...and especially the presentation by Jimmy is more on the social impact that Bitcoin created – which I find very interesting"
Saifedean, also will give a talk about "How can be Bitcoin really killed".
He claims that one of the scenarios is that Bitcoin can become obsolete because FIAT will move back to the gold standard. However, Max thinks differently.
"Bitcoin can be killed by Bitcoin, this could be a community war/division but not by external factors" And also on Gold, we will be so technologically advanced that we will have synthetic Gold, it's just a matter of time."
Besides presentations, the conference will also offer many fireside chats with: Adam Back, Nicolas Dorier and Giacomo Zucco.
Hungry for more? During the conference a whole street food festival awaits. Plus, gaming room for people to play together with Satoshi Games using Lightning.
We can also expect an art exhibition coming from Canada and books signed by Jimmy Song and Alena Vranova. Moreover, "merch" and other cool opportunities to network during the event. Thus, if you happen to be earlier in town you can visit side events during the Bitcoin Riga Week starting September 12.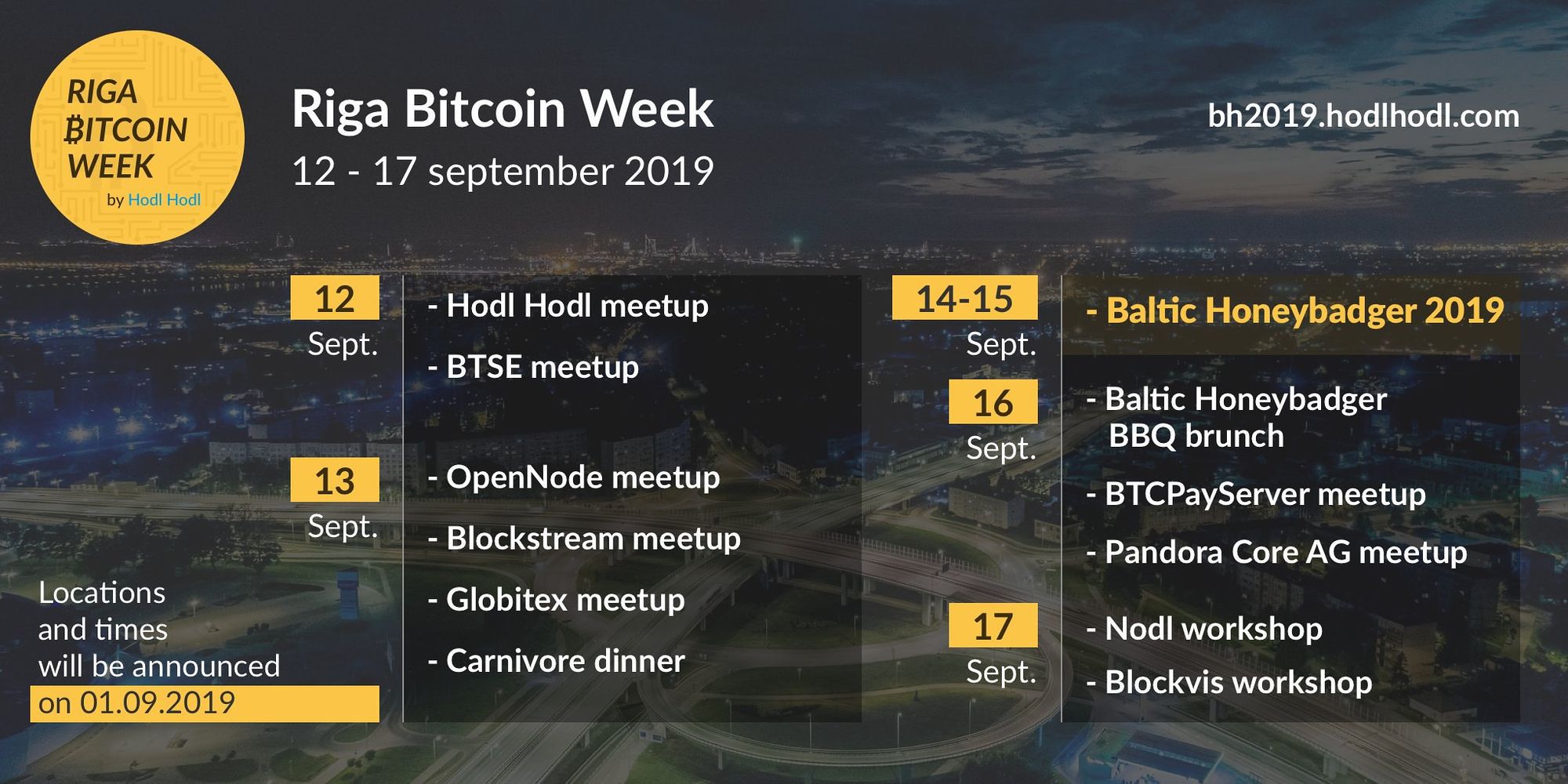 In the future…
For Max, the future is more on decentralisation and that includes exchanges as well.
"There will be more people coming to non-custodial exchanges."
As for the future of Bitcoin. Shortly, it seems bright and Max considers that we're actually starting to be back in a Bull Market.
But most importantly…
"I see that people start to understand more Bitcoin"

If you want to know more about Bitcoin - then save the dates.
September 14-15: #Bh2019 https://bh2019.hodlhodl.com
And do let us know if you want to meet-up there: info@deltaheroes.com