First waves for the new Baltic startups.
Tartu
It's very hard to leave Tartu uninspired. The energy of the place and people are incredible. Apart from that, it's the quality of the products that were presented on stage that matters.
For us, StartupDay was a great place to scout for talents. This involves not only Estonian companies, but also the rest of the Baltics and Nordics. For sure, many of them will be leaders in their "birth" markets, but a few will reach this goal worldwide.
We also saw 3 particular verticals that are starting to be very strong in the region.
Mobility and Logistics
This is an overall strong trend worldwide, but finally we saw companies which are disconnecting from the "Uber" type of models, creating more sophisticated solutions.
Moreover, such solutions have been devised for the B2B sector where such companies' main focus lies. On the other hand, the B2C companies focused on electrical gadgets which have also been presented strongly.
eAronomy and Superfoods
After the success of VitalFields and recently eAgronom, the vertical is getting stronger.
This year we saw that not only food producers are beneficiaries, but the organisations that surround them i.e. insurance companies, resellers and government.
Another aspect is the food products themselves - lots of new tasters out there, no wonder Estonia is the second largest superfood producer in the Balto-Nordic region. Hence nowadays, many of them are exporting their produce to Japan.
Recruiting and HR data
Finding talented people is hard and very often they are not right fit for the employer.
This problem was tackled by quite a few companies in Tartu. They are combining quantitative data analysis and slight human intervention to complete the picture for each new hire. Some also rate employers, thus creating sophisticated matches. The recruiting solutions are starting to really make sense and we presume that with the help of data they are finally becoming useful to the HR world.
Understandably, there were many teams in other verticals. In particular, we liked the batches from StartupWiseGuys and a few from the finals. So, here are our top picks from the event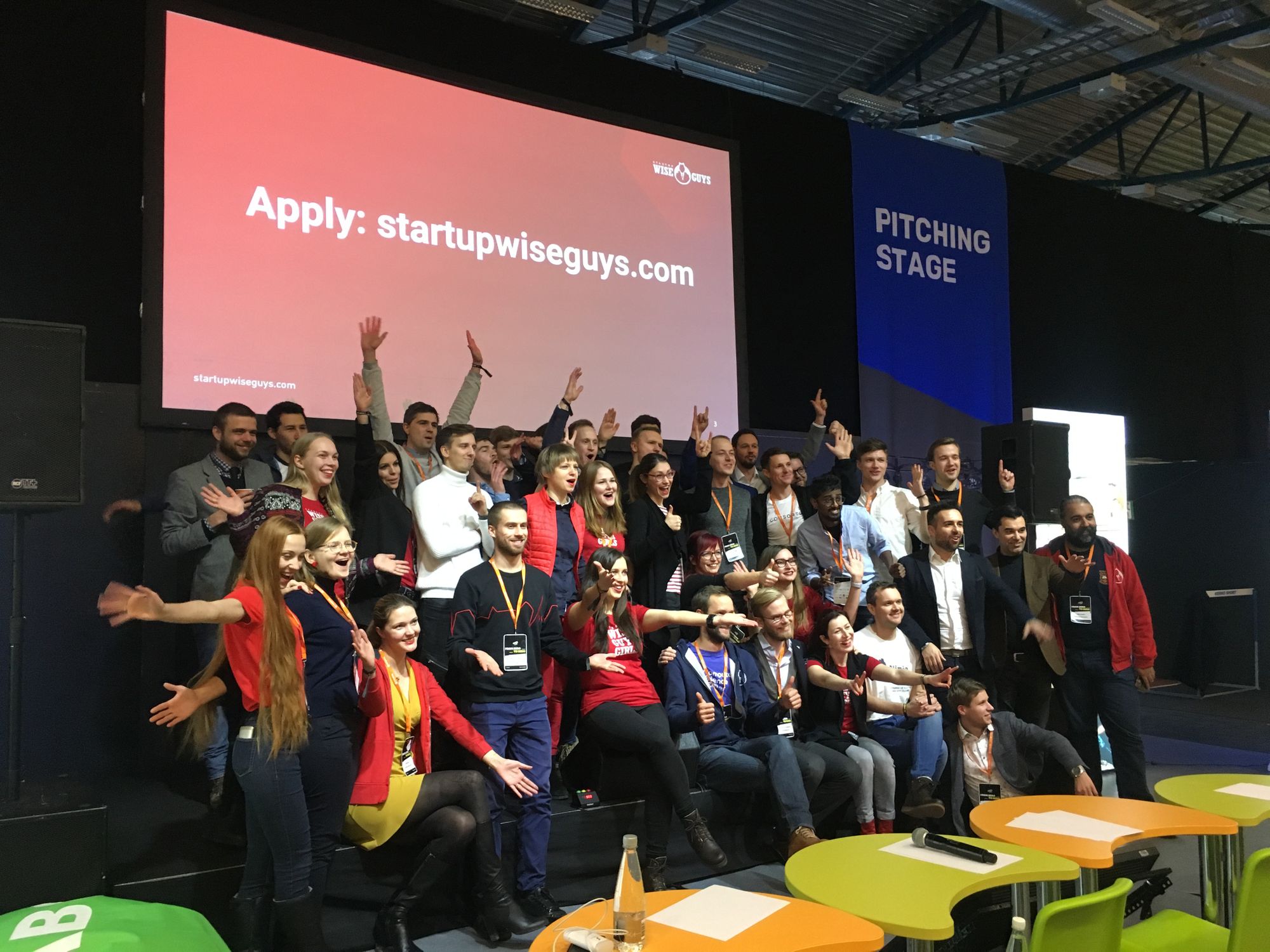 Insurance companies struggle with fraud detection when working with farmers. What Tarla does is bringing data from Satellite images, in order to distinguish fraud from the real climate issues. That helps insurance companies to become more accurate in decision making.  On the other hand, bad actors are excluded from the market, while honest farmers benefit from the solution.
The Estonian startup has been gaining attention lately. They focus on the food industry safety. Using their platform, producers can be sure that safety documents are all in check. This startup has already 1300 users.
Real estate market is still quite defragmented and there many platforms on different languages. Consorto wants to unify all the real estate listings and then allow deal closure within the platform. All this happens in English language using proven brokers.
To organise volunteers for a festival and make them actually work is a hassle. Zelos gamifies and at the same time organises volunteers making festival manager's life easier. As the event market is booming, we still think that it's underserved. The more digital solution such as Zelos are out there - the better.
This Latvian startup tackles the good-ol' problem of last mile. Their solution takes real-time data and shows the best way for delivery companies to organise their vehicle schedule. Quite useful for companies with large fleets and need for constant re-routing.
Precision in navigation is very important, especially when it comes down to drones. The startup can help navigate any robotic machinery with precision up to 1 centimeter. They have already done it in Russia and are now ready to expand further.
As mentioned previously, mobility was big in Tartu. Ziticity serves people via fast couriers, utilising the existing networks made of the ordinary commuters. This way everyone can help deliver an item and earn money.  
Don't hire on gut feeling. Talent4gig allows to screen a developer and validate with data the actual skills they have. Furthermore, giving scoreboards and other useful tips.
Many companies struggle to find useful data on purchasing power. However, Vumonic uses all junk emails and turns them into insightful metrics - how much and what was bought, without revealing purchaser's identity.
Consumers and businesses can work together to resolve issues and build better future customer experiences for both parties. This bold idea is tackled by NoNoNo - a platform where customers can now file a complaint that will actually receive a personal reply from the service provider.
Batteries are very important for marine people. This startup builds a lightweight hydrogen energy provider. The first products are out there and gaining initial traction.
Last but not least - the winner of StartupDay. Outvio helps online shops with all the delivery hassle. A truly beneficial solution for all European SME's.
Reach us if you want to know more: https://deltaheroes.com